In the tightly-knit community of Melai, there is one name that stands out – Fazilah Apong. At just 21 years old, Fazilah is a budding teacher who is educating the next generation of Orang Asli (OA) children in the village. Her dedication to teaching is a beacon of hope for the children of Melai, showing them that education is achievable. However, behind her sweet smile lies a journey filled with obstacles.
Fazilah's story is a reflection of the challenges faced by OA children across the country. In 2021, the Ministry of Education reported that 42.29% of OA students did not complete Form Five education.
Her journey towards completing secondary school was one riddled with challenges, but she persevered and stayed on course.
When I was at school, I wanted to give up. But I didn't share it with anyone.
Today, Fazilah is serving her community by educating the next generation. For the first time, she is sharing her personal education journey to give us a glimpse of what rural education looks like and the challenges she faced just to complete secondary school.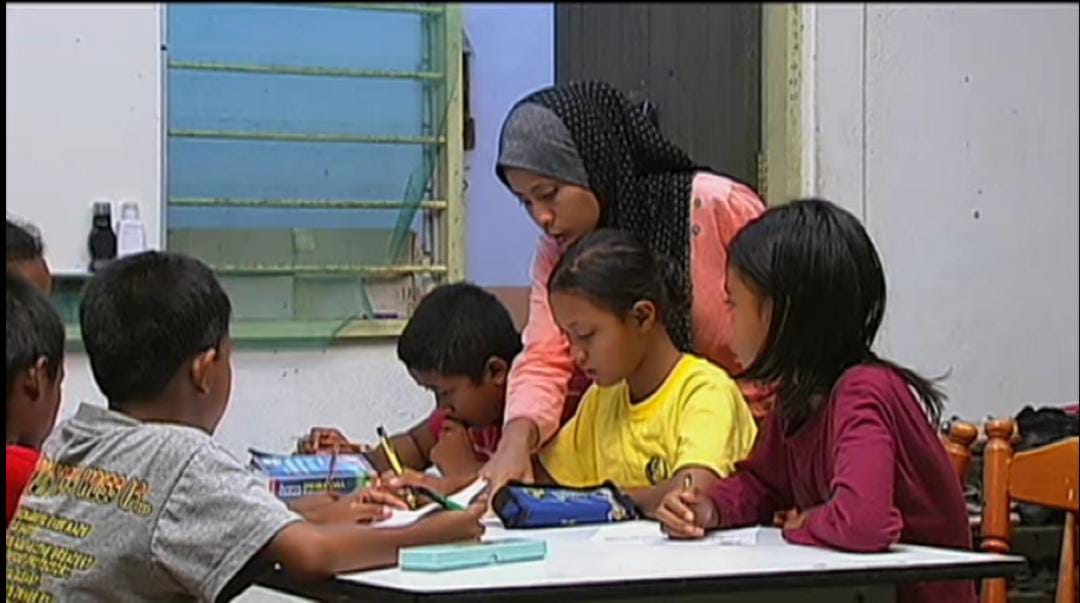 A Jungle Walk And Boat To Get To School
At the age of 6, Fazilah and her older sister carried the hope of their parents of building a better life for their family. As the rest of the family members were fast asleep, Fazilah's late mother ensured breakfast for her daughters to fill their stomachs before heading out.
I remember vividly how my late mother, a sacrificial and strong-willed woman would wake up early to prepare breakfast for us. She would walk us to school through the jungle.
The youngest of 7 siblings, Fazilah remembers trudging into the dimly lit jungle illuminated only by the glow of the damar torches, braving the risks of encountering wild animals lurking in the dense foliage.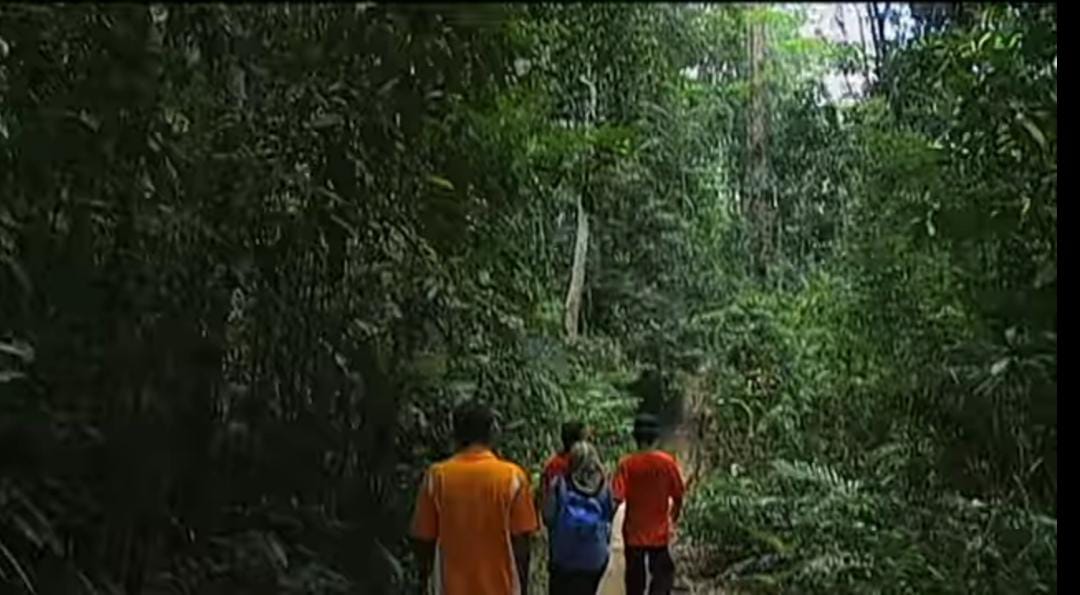 Their destination is Pengkalan Tembusu, a jetty, to wait for the boat to transport them to their preschool. Fazilah attended preschool for a short time before moving on to primary school.
At seven years old, Fazilah attended Sekolah Rendah Tasik Chini located 10 kilometres from her village in Melai.
When I was in primary school, I took a motorbike to Pengkalan Tembusu, and then a boat to Kampung Gumum in Tasik Chini, and from the jetty, I walked to school.
During rainy days, the road condition heading to Pengkalan Tembusu is treacherous. Fazilah and her late mother would be drenched in rain and on those days, she would go to school with a damp uniform and soaked school books.
The road to the jetty is very bad. Some villagers slip and fall because the road is slippery. Even though my uniform is wet and my shoes are dirty, I still go to school.
Despite the challenging journey to school, Fazilah's determination to succeed never faltered. Her passion for sports and leadership flourished during her primary school years, where she served as head prefect and received awards for her athletic achievements such as Anugerah Tokoh Murid and Anugerah Kokurikulum.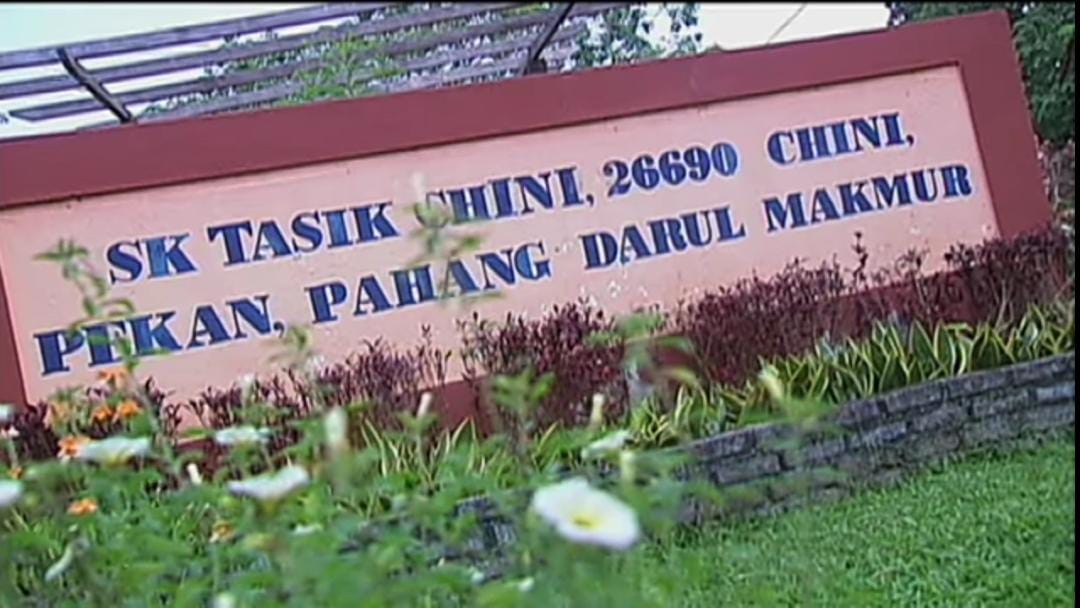 However, these achievements were not hers alone. Fazilah recognizes the sacrifices her parents made, particularly her mother's, to ensure she had the resources and support to succeed.
When I recollect these memories, I am grateful for the sacrifices of my late mother. Whenever I feel like giving up, I think about my parents' support and sacrifices to put me through school. They spent a lot of money on my school supplies.
Shouldering Family Burdens While Completing School
In her final year of primary school, Fazilah faced an unexpected challenge when her mother fell very ill. The news broke a week before Fazilah was due to sit for her Ujian Peperiksaan Sekolah Rendah (UPSR) examination.
Young Fazilah carried the burden of the news into the exam room and completed the papers with a heavy heart. However, deep down she felt encouraged by her family's support.
I was grieving for my mom and could not accept the truth. It is a big challenge for me to answer the UPSR questions, but my family's encouragement strengthened me.
Following compulsory education, Fazilah is one of the lucky ones to attend secondary school in the Orang Asli community. It is widely known that OA students' enrollment in secondary school is low. In 2017, it only stood at 26%.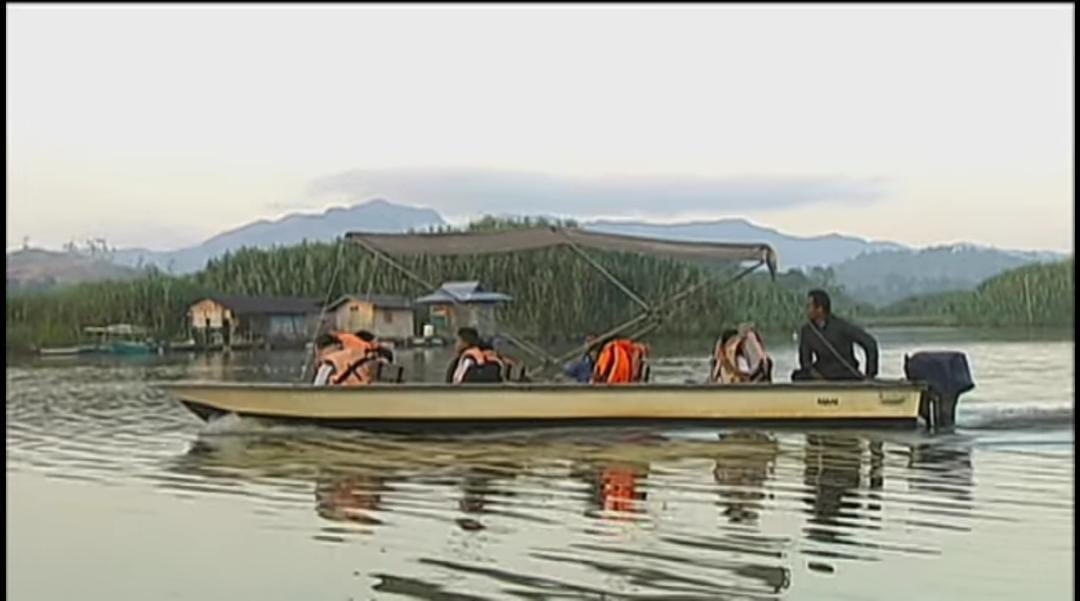 One of the major factors for the low enrollment rate is the accessibility to secondary schools. Many of these schools are located very far from OA villages.

Fazilah was fortunate enough to attend Sekolah Menengah Kebangsaan Paloh Hinai, which was located 30 km away from her home. In order to pursue education and its rewards, she decided to move to the school's hostel, leaving behind her family and friends.
This forced Fazilah to grow up quickly and be independent. She had to manage her own time schedule, clean her own laundry and show up for school. She was also able to create lasting connections with other students from diverse backgrounds, breaking down barriers of race and religion.
During secondary school, I made many happy and sad memories together, and when I think of them. I remember hanging out in the dormitories and performing for other students during our hostel open day.
It was also a time when Fazilah challenged herself and recognised her own limitations. Despite struggling with the difficult subjects in the science stream, she persevered and eventually settled into the arts education stream.
When I was in high school, I attended the arts stream. I couldn't take the science stream because the subjects were too difficult.
Dreaming Big While Fulfilling Filial Responsibilities
After graduating from secondary school a few years ago, Fazilah held onto her dreams of becoming a successful Orang Asli individual like some of the inspiring role models she encountered during her secondary education.
Many Orang Asli students who finish high school become teachers, doctors, nurses and many more.
Her greatest desire is to make her family proud and succeed in life. However, her current focus is on caring for her ailing father, and her aspirations have to be put on hold momentarily.
Our father is no longer working due to certain health factors and together, as a family, we are working to cover the household expenses.
This young woman's success in completing her education is an inspiration to her community, and she is now giving back through her active involvement in empowering Melai youth to complete their education for a brighter future. Despite her own challenges, Fazilah is determined to ensure that other Melai youth have a fair chance at completing school, just as she did.
All images are from Fazilah's personal archive.
Image for social media post sourced from Ecoknights.
SOURCE:
K.Kamarudin. & S.Mohd Said. (2022). HIGH DROPOUT RATE AMONG ORANG ASLI SCHOOLCHILDREN A NEVER-ENDING CONCERN.Bernama.Link
Post navigation